5 Types Of Stains Commonly Found On Commercial Buildings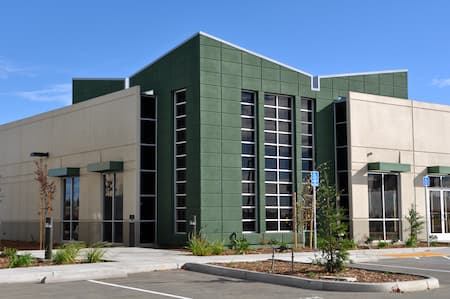 If you own a commercial building, there's a good chance you've noticed some unsightly stains on your building's exterior. Maybe it's rust, or maybe it's algae. Whatever the stain is, it can be a real eyesore, and, if left untreated, it can cause serious damage to your building.
In this blog post, we'll take a look at five common exterior stains found on commercial properties that a pressure washing team may need to address.
Rust stains
These are usually caused by water getting into the concrete and rusting out over time. This can happen when a structure was built with exposed rebar or other steel reinforcements. The best way to get rid of these stains is to pressure wash the area thoroughly with a non-corrosive degreasing solution.
Mold
Mold growth is one of the most common causes of damage in buildings, especially those that are built close together or near bodies of water. If you see signs of mold growth outside your building, contact us right away so we can help! We offer professional commercial pressure washing solutions and have years of experience in the industry.
Oil Spots
Oil spots are caused by a number of different factors, including leaks from machinery and vehicles. These stains can be extremely damaging to the appearance of your building, but they can be removed with the help of a pressure washing professional.
Bird Droppings
Bird droppings can cause a number of different problems for buildings, including corrosion and damage to the exterior. If your building has been hit by bird droppings, don't wait to remove them
Dirt, Dust, And Grime
Dirt, dust, and grime aren't just unsightly; they can also be damaging to buildings and lead to smudging and discoloration. Regularly cleaning your business is the first step to avoiding these problems and ensuring that your building remains clean and attractive. Ensure that when you do clean your business, you use professional-grade equipment and chemicals to ensure that the job is done right.
Maintaining Your Commercial Property
Regular cleaning is one of the best ways to protect your commercial building from damage. Whether it's bird droppings, dirt, or dust and grime, keep a close eye on your property and get in touch with a professional if you notice any issues.
Our company is the leading choice for pressure washing and commercial cleaning services in the area, and we're ready to help you keep your property looking its best. For more information about our commercial pressure washing or to set up an appointment, please don't hesitate to reach out today at 504-258-9274.