Skilled Pressure Washing Specialists Serving Lafitte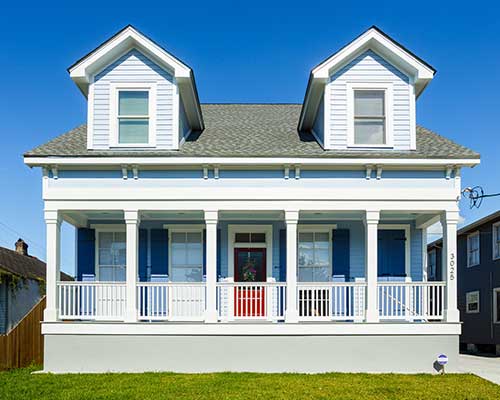 One of the quickest and most effective ways to increase the curb appeal of your Lafitte home is to pressure wash all the exterior surfaces. Schedule a pressure washing treatment with Lafitte in order to make that happen.
And if you're thinking of listing your Lafitte home, include pressure washing when getting ready to put it on the market. 1NolaProWash's pressure washing team will complete every aspect of exterior surface cleaning -- from house washing to sidewalk cleaning to driveway washing.
If your Lafitte home requires pressure washing, 1NolaProWash will:
Utilize eco-friendly cleaning solutions.
Concentrate on your needs.
Produce the results you desire.
Complete prompt and professional service.
Why 1NolaProWash Is Lafitte's No. 1 Roof Cleaning Option
Not every company will guarantee its pressure washing work the way 1NolaProWash does. If your shingles or aluminum roof have grown less attractive, perhaps it's time to call in the experts -- let 1NolaProWash soft wash or pressure wash your roof and restore the like-new look.
Black streaks on your shingles or stains on an aluminum roof are the result of the warm, humid climate, bird droppings and even tree pitch and branches. Left untreated, these streaks will be even harder to remove over time, so don't delay -- call 1NolaProWash today at 504-258-9274.
Lafitte House Washing Doesn't Have To Cause You Any Stress
In fact, just the opposite is true. 1NolaProWash uses whatever approach to pressure washing is necessary to meet your exact specifications. This could mean turning down the water pressure and turning up the temperature, and adding a cleaning solution, which are aspects of our soft-washing approach
Or maybe your vinyl siding or stucco exterior has gone untreated for a long period and requires an aggressive, more traditional pressure washing approach to restore the luster that it's lacking.
Whether your home needs a once-over to remove dirt and grime or a precise area requires attention, the result surely will be increased curb appeal.
Don't delay -- call 1NolaProWash, and our pressure washing professionals will inspect whatever exterior surface needs attention, offer a fair and competitive estimate and provide the specific service your Lafitte home's exterior requires.
Pressure washing a home in Lafitte involves more than just using the right water pressure. It also may require:
Extra care around windows.
Adjustments in water temperature
Attention to the most minute details.
Proper and effective equipment.
We at 1NolaProWash will ensure every aspect of your pressure washing needs are met. We guarantee it.