Your Local New Orleans Pressure Washing & Exterior Cleaning Company
If you're looking for a pressure washing company in New Orleans that is reliable and effective, look no further than 1NolaProWash. We've been serving our community for over 35 years and have the experience and expertise to make your home or business look pristine. Our range of services includes, but is not limited to:
House Washing
Gutter Cleaning
Commercial Pressure Washing
We are committed to making sure you have the cleanest, most beautiful exterior possible, so let us help you bring your property into a new era. Give us a call today at 504-258-9274 regarding your New Orleans pressure washing project. Towns We Provide Pressure Washing In
Our New Orleans staff strives to exceed our customer's expectations in the following cities: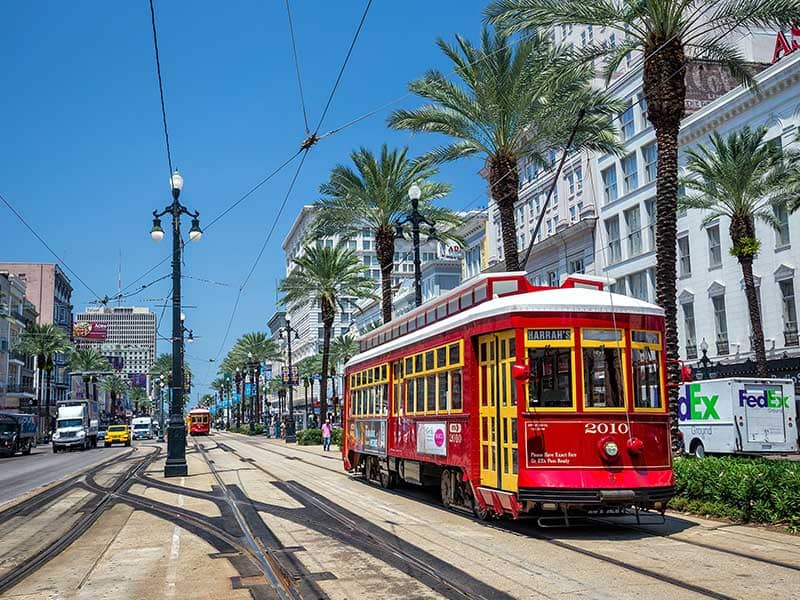 Why Choose 1NolaProWash
We are a locally owned and operated business that has been providing pressure washing services to New Orleans, Louisiana for 35 years. Our business is built on one thing: customer satisfaction, and we treat each of our clients like family.
We understand that when you're seeking a pressure washing service, you need someone who will get the job done right. We are proud to say that we have a stream of return customers in New Orleans and surrounding areas and are highly trained and experienced professionals who will provide excellent service to your home or business every time. Whether you need a simple cleaning or a more extensive job, 1nolaprowash can handle it all. Contact us today!

Over 35 Years of Experience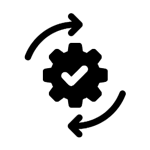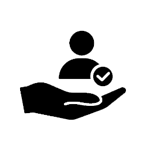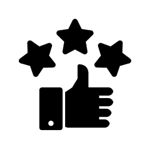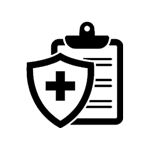 Certified & Insured Technicians
Residential Exterior Washing Services
Our residential house washing service is second to none and is perfect for those who want their home to look its best. We will pressure wash your entire exterior and leave it looking like new, and treat each area carefully to ensure your home is left squeaky clean. This service includes the cleaning of gutters, fences, patios, and more, and will leave your home looking like you just moved in!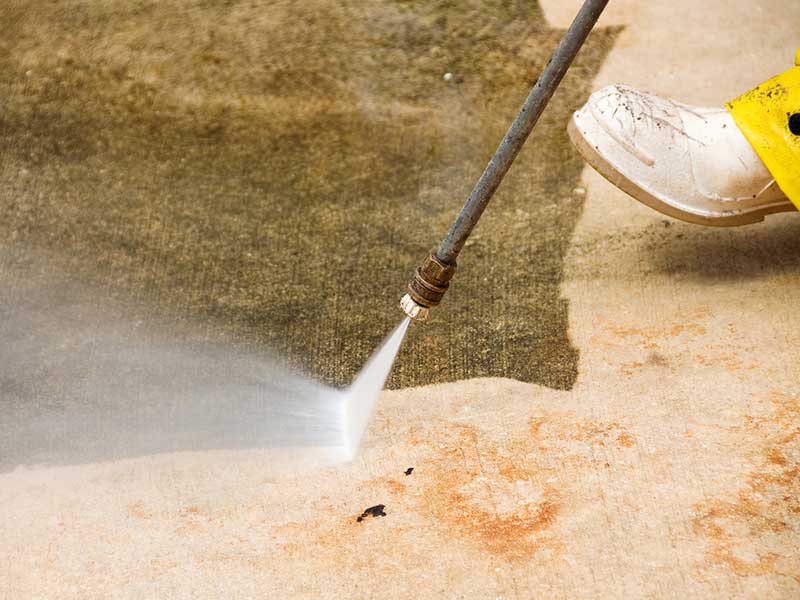 Commercial Exterior Washing Services
Our commercial house washing services are designed for the needs of businesses, to help keep your building in top condition. We have experience with everything from large apartment complexes to small office buildings and will work hard to ensure that your property is clean and ready for use. This service includes pressure washing walls and sidewalks, as well as cleaning gutters, fences, and patios.
What Is The Difference Between Pressure Washing, Power Washing & Soft Washing?
Pressure washing and soft washing are similar in that they use a high-pressure stream of water to clean surfaces and remove dirt. Power washing uses a higher volume of water than pressure washing, but the water pressure is not as strong.
When you hire a professional house cleaner to power wash your home, the process will involve applying a detergent solution to the surface of your home before spraying it with pressurized water. The detergent loosens up dirt and grime so that it can be removed from your home's exterior.
The process of soft washing involves using soap and water to gently scrub away dirt from your home's exterior. Soft washing is typically used for cleaning roofs or other gentle surfaces around your home.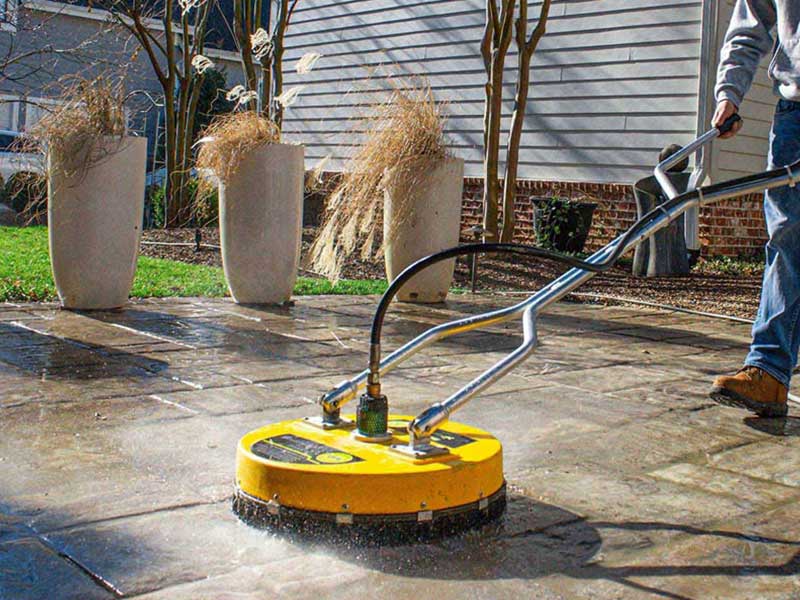 The Importance Of House Washing Your Home
There are a number of reasons why you should wash your home's exterior. Not only will it look great, but you'll also be helping to protect the integrity of your property and keep your home looking its best for decades to come.
If you're ready to increase the longevity of your investment, schedule a house washing from a professional today by calling 504-258-9274.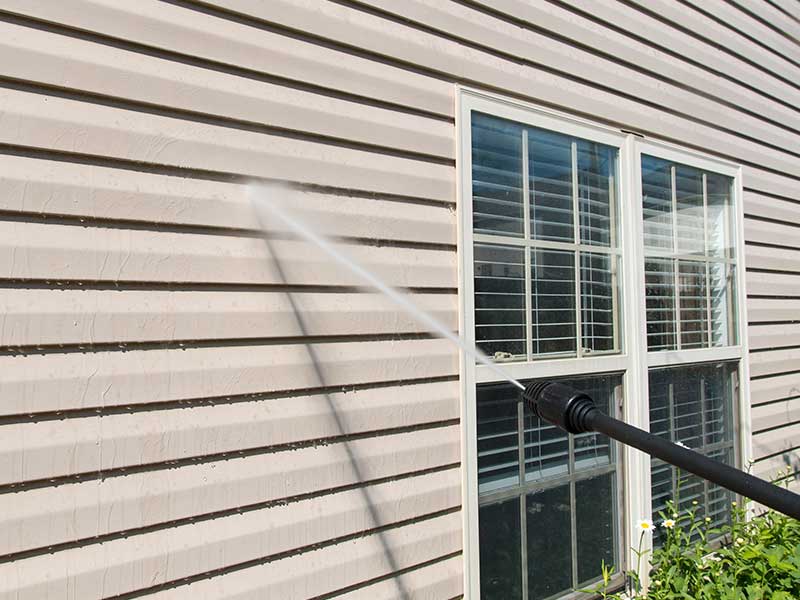 Frequently Asked Questions
Sidewalks are often overlooked in a pressure washing job, even though they can be one of the most important areas to clean. It's not just about walking on dirty sidewalks; it's also about keeping people safe and ensuring that your property is an inviting place for pets, family, friends, and more!
If you want to create an outdoor space that is clean and inviting, then you should definitely consider pressure washing your sidewalks or hiring our team to do it for you. It's a simple process that can make a big difference in the appearance of your home and will bring more value to your investment.
Absolutely! We have worked with a number of commercial clients in the past, and we would be happy to work with you, too. Our team is experienced and knowledgeable, so we can handle any size job and make sure that it gets done right. We are also flexible with pricing and payment options so that you have the freedom to choose what works best for your business.
Business owners trust us to do a fantastic job because we are highly skilled and committed to our work. When you need someone who is going to get the job done right, call us at 504-258-9274. We look forward to working with you.
The black and green stuff embedded in your walkways is mold. Mold can cause health issues if it is allowed to grow unchecked. It's important that you keep your concrete and outdoor areas clean so that mold doesn't have a place to grow. Some of the most common places mold is found include:
Sidewalks, driveways, and patios
Porches
Walkways along the side of your home
Be sure to reach out to an expert if keeping these areas clean becomes a hassle.
Your home probably needs house washing more often than you realize! House washing helps keep mites and other pests at bay, which means fewer bugs inside your home. It's also great for preventing unsightly stains and mold from building up on your home's exterior and can help your home look brand-new again. Rely on us for thorough:
Fence Washing
Gutter Cleaning
Roof Cleaning
Sidewalk Cleaning
At 1NolaProWash, we understand the needs of the New Orleans area's homeowners. Whether you're looking for a professional house washing service or just want to learn more about the benefits of house washing, we're here to help. Contact us today to schedule an appointment!
Check Out Our Latest Projects In The New Orleans Area
Latest Articles & Tips From 1NolaProWash
Top 3 Benefits of Hiring A House Washing Company

Cleaning the outside of your home is a tedious, time-consuming task. It can also be dangerous if you don't know what you're doing. If you're looking for a better way to wash your home, then you should consider hiring a house washing company. Here are three […]

Why You Should Pressure Wash Your Home's Driveway

Pressure washing is an effective way to maintain the appearance of your residential driveway. It helps remove dirt, grime, and other debris that can cause damage over time, and uses quality tools and equipment to ensure the job is done right. If you're thinking of pressure washing […]