New Orleans Sidewalk Cleaning For Safer Walking Surfaces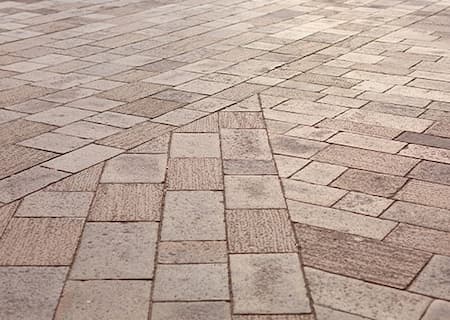 1NolaProWash provides pressure washing, rust removal, and sidewalk cleaning services for residents and businesses in the New Orleans area. We take pride in our work, which means that all of our services are done with care, attention to detail, and a commitment to safety. Our team is fully licensed and insured so that you can rest easy knowing that when we show up at your door, everything will be done right.
With us as your sidewalk cleaning specialists, you can enjoy several benefits including:
A clean and attractive sidewalk that will look great for years to come.
A safer area for pedestrians, children, and pets.
A property that is more inviting to potential buyers or renters.
We also offer free estimates on all services! Just give us a call at 504-258-9274 to talk with one of our New Orleans sidewalk cleaning representatives. We can't wait to get started on your project!
Walking Surface Cleaning To Best Maintain Your Walking Paths
If you've ever walked the sidewalks of New Orleans, you know they can be quite dirty. From gum to debris, it's hard to keep your shoes clean! Luckily, we're here to help with our sidewalk cleaning solution in New Orleans.
We know that a clean sidewalk is important for safety and aesthetics and we want your family to be able to enjoy the city without worrying about stepping on something unsavory on your way home from work or school. We'll pressure wash all of the sidewalks near your investment, keeping them clean and safe for everyone who walks by.
We'll also make sure your business or home stays in top condition by removing any buildup that may form on your exterior walls. From rust removal to driveway washing, you can rest easy knowing that your business is clean and safe for everyone to enjoy!
Walking Path Pressure Washing: Upgrade Your Property's Visual Appeal
Your home or business is one of your biggest investments, so you want to make sure it looks its best! If you live in a high-traffic area and have noticed that the sidewalks around you tend to get dirty quickly, it may be time for an upgrade. Walking path pressure washing can help remove dirt, grime, and buildup from the concrete surface of your property so that it looks new again!
Sidewalk cleaning can be a great way to improve the visual appeal of your property. A clean sidewalk can make it easier for customers and clients to find your business, as well as reduce any safety concerns that may arise from walking on dirty concrete! Sidewalk cleaning also helps improve the overall quality of life in your community by making it more attractive and convenient for pedestrians to walk around town.
When you're ready to take a step in the right direction, contact us today! We offer a variety of residential cleaning services that are designed to help you maintain your New Orleans home or business.
Frequently Asked Sidewalk Cleaning Questions
Yes. If you live in a neighborhood where people walk the streets, then it's important that your sidewalks stay clean and attractive. This will help improve the overall quality of life in your community by making it more attractive and convenient for pedestrians to walk around town. Sidewalk cleaning is also a great way for commercial property owners to boost the curb appeal of their business and attract new customers. Call us today for a sidewalk cleaning that's sure to impress!
That's a good question! There are several possible answers, but the most common cause is that your walkways have been overrun by moss and lichen. These organisms grow on porous surfaces like concrete and stone and they love to take root in cracks, crevices, and other small spaces! Moss is actually just a type of fungus that uses sunlight for energy, so it grows best when there is plenty of sun around. Pressure washing and sealing your pavers will help remove the green and black stuff from your walkways so that they stay looking bright and clean.
It certainly can be! If your sidewalk is dirty, it will be difficult for pedestrians to see where they are going. This can make them trip and fall, which could result in serious injuries. Additionally, if you have a business that relies on foot traffic, then having a dirty sidewalk could hurt your bottom line.