Low And No Pressure New Orleans Roof Cleaning To Safely Wash Your Roofs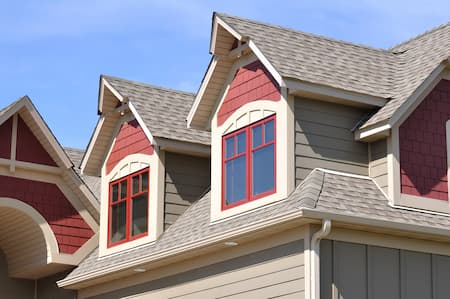 Are you looking for a professional roof cleaning company in New Orleans? If so, 1NolaProWash is the place for you! We have been providing roof washing and pressure washing services to the community for 35 years and we specialize in handling full-property maintenance for multiple clients and industries. Our team of trained professionals has extensive experience with all types of roofs and we know how to clean them safely.
Some of the things you can expect when you hire us include:
Professional and experienced team of roof cleaners
Proven track record of providing high-quality services to our customers
Clean and safe equipment and techniques
Highly competitive prices
We use only eco-friendly cleaning products that are good for your home and the environment, and our products are safe for children and pets. Contact us today to schedule a roof cleaning appointment or get more information about our New Orleans services.
The Benefits Of Soft Washing Roofs For Your Home Or Business
Roofs are the most important part of your home. They protect you from the rain and sun, and they keep you safe from intruders. So when your roof starts to look dirty or dingy, it's time to get it washed. But why should you choose soft washing over other cleaning methods?
Soft washing is a gentle process that uses no chemicals, just water pressure, and soft brushes to remove dirt and grime from your roof. It's a great option for roof cleaning or house washing properties with pets or children because it doesn't use any harsh chemicals that could harm them. Soft washing also has the added benefit of being environmentally friendly. No harsh chemicals mean no runoff into nearby streams or rivers!
If you're looking for a quality roof cleaning company in New Orleans that will clean your roof gently and safely, call us today at 504-258-9274!
Gentle Roof Soft Washing To Wash & Protect Your Rooftop
Roofs are an essential part of any building, but they can also be a pain to clean. From moss to mold, dirt, and grime build up on your roof, causing leaks and damage that can cost you a fortune in repairs. Luckily there's an easy solution: soft washing. With soft washing, we use a gentle but powerful cleaning system to blast away dirt, grime, and mold from your roof without damaging it in any way. The result? A clean roof that looks like new again!
Whether you need a commercial pressure washing company or a residential soft washing service, we can help you out. Our team is trained to handle all types of roofs and will work hard to ensure that your property gets the care it deserves.
Frequently Asked Roof Cleaning Questions
It's not just dirt. In fact, it's a combination of dirt, algae, mildew, and other materials that have built up over time due to weather conditions and exposure. A trustworthy roof cleaning company can help to remove all of these materials and restore your roof to its original condition.
Yes! A dirty roof can not only look bad but it can also be dangerous. If you have black streaks, tar spots, or other discolorations on your roof, then there is a good chance that water is getting in through these blemishes and causing damage to the interior of your home. In addition to that, a dirty roof can lead to mold growth which could cause health issues for those living in the home.