Superb Pressure Washing Company In Marrero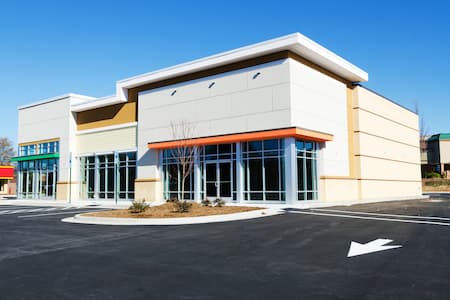 When it comes to pressure washing in Marrero, LA - 1NolaProWash is the best in the business. From complete exterior cleaning to both soft washing and pressure washing, our company has provided only the most efficient cleaning methods to make your properties exterior shine.
1NolaProWash proudly provides pressure washing services in Marrero, LA and beyond. We are proud to help you with:
Driveway Washing
House Washing
Gutter Cleaning In Marrero, LA
1NolaProWash's gutter cleaning maintenance ensures that you don't run into problems down the line with your Marrero, LA home. When your gutters don't do their job, your Marrero, LA home's foundation is also at risk. Water pooling around the foundation washes soil out from underneath as it drains away. This leads to foundation cracks and shifting which can be costly to fix. Gutter cleaning minimizes the risk of roof and foundation problems and will keep your property in Marrero healthy and happy.
Driveway Washing In Marrero, LA
At 1NolaProWash, we know that the last thing you want to do is spend your time cleaning your driveway. That's why we come to you! We're the premier driveway washing company in Marrero, LA, and we understand that when you need a driveway washed, it's not just about getting rid of the dirt. It's about making sure your neighbors see you as a homeowner who cares about preserving their property.
We use state-of-the-art equipment and products to give every customer the best possible experience when they hire us for their driveway washing needs. We're also professionals who treat our work with respect and care, no matter how big or small the job may be. Let us help you make your vision a reality by contacting us today!
Why Choose 1NolaProWash As Your Pressure Washing Company In Marrero, LA
We highly recommend that you don't attempt any dangerous DIY projects, especially when it comes to exterior cleaning your property. Many people in Marrero, LA underestimate just how dangerous pressure washing can be. If you don't properly know how to wield a pressure washer, you could cause serious damage to your property. The high-force spray of a pressure washer can also cause serious injury.
We advise that you hire a trained professional instead. Here at 1NolaProWash, our services will save you time, money, and energy, all while avoiding these unnecessary risks.
There are a lot of reasons why you should leave your exterior cleaning to the professionals, including:
Safety: Slipping is always a big concern when cleaning exterior surfaces. 1NolaProWash has the right gear to do the job safely.
Time: We do the job thoroughly but efficiently so that you can focus on other projects.
Equipment: There's no need to rent or buy a pressure washer or buy chemical cleaners. 1NolaProWash handles everything.
Experience: Too much pressure or incorrect technique can damage your property. We know the right settings for every material.
Plus, you'll have peace of mind knowing the job was done by the best in the business. If you'd like a free quote for your home or business, call us today!
Residential Pressure Washing In Marrero, LA
If you are a homeowner and need cleaning services for your residential property, 1NolaProWash is the right place to be. We have pressure washing experts who will clean your house, roof, driveway, porch, fences, decks, and every part of your residential property with efficiency.
At 1NolaProWash, we understand the need to have a clean residential place, and that's why we provide the best service to all of our customers throughout Marrero, LA.
What Is Pressure Washing?
Pressure washing is the process of using highly pressurized water, forcefully removing dirt, grime, stains, build-up, and anything it comes in contact with. This is very effective for cleaning hard surfaces. However, there are risks involved if you pressure wash the wrong surface. Pressure washing, which uses the aid of pressurized water to really break down tough to get to stains, streaks, and build-up, is ideal for hard surfaces on your Marrero, LA property. Pressure washing works better than soft washing on the following surfaces:
Sidewalks and Walkways
Driveways
Dumpster Pads
Drive Thru Areas
Gas Stations
Parking Lots
Pool Decks
Any Concrete Surface
Pressure Washing vs Soft Washing
At 1NolaProWash, we take pride in the work we do, and we value our customers and their property. Not only do we understand the importance of making your property shine, but we also understand that you want it to last. We take pride in all of our customers in Marrero, LA. This is why 1NolaProWash specializes in soft washing the more sensitive places of your property. From your roof to your entire house, soft washing can be a solution that makes your home shine.
Soft washing is a process that uses low pressure to safely clean the exterior of your home. A solution with detergents, algaecides, fungicides, and other cleaning agents is applied to the surface at very low pressure (250-300 psi). As a result of cleaning solutions, everything gets risen off at low pressure within no time. Soft washing is more efficient than power washing. It's less time-consuming to clean surfaces with soft water than with hard water.
This means that the job can be done faster and for less money! Plus, you won't have any leftover stains from using too much pressure, like what happens when using a high-pressure washing in your home.
Soft Washing specializes in carefully removing dirt, stains, and other debris from your Marrero, LA property. It can treat the following areas.
Roofs
Vinyl Siding
Stucco
Cedar Shake Siding
Stained Concrete
Epoxy Garage Floors
Wood Siding
Pavers And Tiles
Areas Where We Provide Pressure Washing Services
We're proud to help our friends and neighbors to keep their houses and businesses looking their best with our expert pressure washing services.
Harvey, LA
Kenner, LA
River Ridge, LA
Gretna, LA
Luling, LA
Marrero, LA
Belle Chase, LA
Metairie, LA
New Orleans, LA
New Orleans East, LA
About Marrero, LA
With almost 20,000 households, Marrero is a beautiful recreational destination in Jefferson Parish that sits minutes away from New Orleans. It's filled with families and singles who enjoy living here and is a designated spot 1NolaProWash is happy to serve.
If your property is covered in dirt and grime, call on the team at 1NolaProWash! We're professionals who will get your exterior looking clean and shiny again so that you can enjoy its full potential.