St. Rose's Finest Pressure Washing Services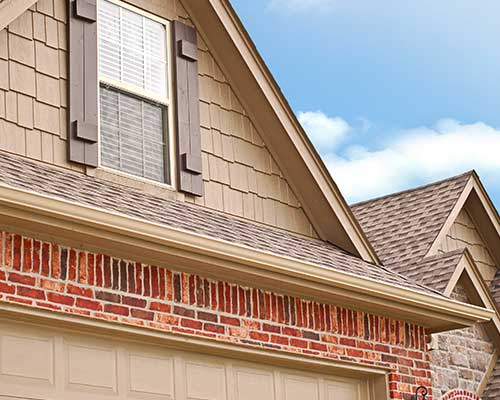 St. Rose, LA depends on 1NolaProWash for superior pressure washing services. Our skilled professionals know how to properly complete soft washing and pressure washing services, all tailored to your property's unique needs.
When you want your home or business to look its best, call 1NolaProWash to get the job done right, the first time. Our expert pressure washing pros are here to help St. Rose and beyond with their exterior care.
There are a lot of reasons why you should leave your exterior cleaning to the professionals, including:
Safety: Slipping is always a big concern when cleaning exterior surfaces. 1NolaProWash has the right gear to do the job safely.
Time: We do the job thoroughly but efficiently so that you can focus on other projects.
Equipment: There's no need to rent or buy a pressure washer or buy chemical cleaners. 1NolaProWash handles everything.
Experience: Too much pressure or incorrect technique can damage your property. We know the correct settings for every material.
Premier Roof Cleaning Available In St. Rose, LA
Have you ever noticed black stains on the roof of your St. Rose home? If black stains and streaks have made an appearance on your roof, you aren't the only one. A bacteria called Gloeocapsa Magma feeds on the limestone in shingles, so those black stains are really visual proof that your roof is being eaten away before your eyes.
At 1NolaProWash, we specialize in using our soft washing techniques in cleaning your roof. The benefits of roof cleaning by our company include:
Increasing the lifespan of your roof.
Helps in reducing your energy bills.
Improves the appearance of your roof to make your property shine.
Protecting your family from harmful algae and bacteria that can seep into the home.
Roof cleaning also goes beyond shingles and ceramic tiles. Nothing looks as good as the moment you have your new gutters installed, but 1NolaProWash doesn't believe that. The gutter brightening service we offer our customers in St. Rose and surrounding communities can make a world of difference.
Residential House Washing In St. Rose, AL
Soft washing is a process that uses low pressure to safely clean the exterior of your home. A solution with detergents, algaecides, fungicides, and other cleaning agents is applied to the surface at very low pressure (250-300 psi).
As a result of cleaning solutions, everything gets risen off at low pressure within no time. Soft washing is a more efficient house washing technique than power washing. It's less time-consuming to clean surfaces with soft water than with hard water.